Modular USB Threaded Barrel with cable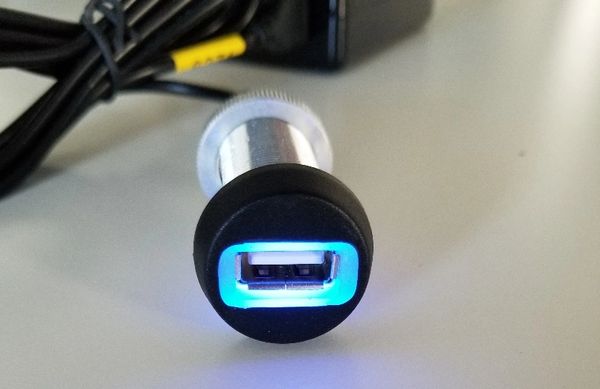 Modular USB Threaded Barrel with cable
This new threaded barrel USB is for manufacturing. (i.e. Slot machines, bars, furniture)   It fits into standard D-lock hole on most slot machines.  Power is supplied by a separate charging base, either single, dual or 6 USB power chargers.  Unit comes with a separate 6 foot modular cable.  Unit has Blue LED light glowing around the female USB.
Since it is modular it is easy to service without pulling wires. If the USB becomes damaged or technology changes you can just chane out the barrel.  
This the state of the art USB charging plug, designed for slot machines but available for use in any commercial venues such as bars, restaurants, break rooms, employee lockers, and more.