Single SNC Smart Puck with 3 or 6 foot modular cable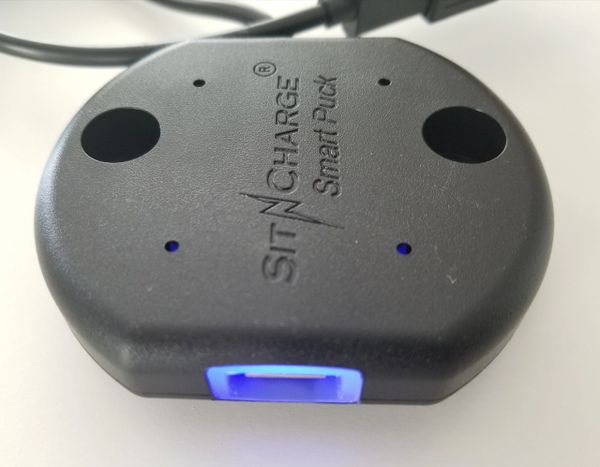 Single SNC Smart Puck with 3 or 6 foot modular cable
Single USB Smart Puck for mounting remotely from the base.  Includes attached 3 foot cable.  Female Type A USB in the puck.  Allows all cell phones, smart phones and tablets that use a Type A Male USB at the charging end, to plug into this device.  All the latest cell phone and tablet charging cables have a male Type A usb that can fit into this puck.  Pucks are mounted under a table where the customer/poker player sits. 

The NEW Smart Pucks features:
-They have LED lit ports so they promote themselves and make it easier for your customers to see and use the new service you provide.
- They are 100% compatible with all USB charging devices included Samsung Tablets.
- The built in Magic Adapter increases the charging rate and eliminates Data lines. Your customers do not have to worry about juice jacking and their information being compromised.
- Modular pucks and separate cables. This makes it easy to service. You can easily replace or change just the puck.

- They eliminate the liability you would have from putting 110v outlets accessible by  customers as they drink at your bar.  You only expose your customers to a harmless 5v (same as a flashlight).